Are you ready to optimize your Dubsado experience and streamline your client management system? Working with a Dubsado Specialist can be a game-changer for your business. However, to ensure a smooth and efficient setup process, it's important to be prepared. In this blog post, we will outline the steps to prepare when working with a Dubsado Specialist, from the initial discovery call to the final hand-off and walk-through. Let's dive in!
Step 1: Discovery Call – Setting the Foundation
The first step in working with a Dubsado Specialist is the discovery call. During this call, you will have the opportunity to share where you are currently at with Dubsado, your goals, and what you want to achieve through the transformation or improvement of your processes. Be prepared to discuss the number of services you offer and how many proposals you will need. This information will help your specialist understand your unique needs and tailor the setup accordingly.
Step 2: After Signing On – Gathering Basic Information
After signing on with your Dubsado Specialist, you will be asked to provide basic information such as your branding, logo, and current processes. This may include details about your payment processes for clients, your scheduler and available times, and how you are currently handling client inquiries, bookings, and contracts. Providing this information upfront will enable your specialist to have a clear understanding of your current workflow and how Dubsado can be customized to fit your needs.
Step 3: Strategy Call – Mapping Out Your Client Journey
The strategy call is a crucial step in the Dubsado setup process. During this call, your Dubsado Specialist will work with you to map out your entire client journey and how it pertains to Dubsado. This involves a thorough discussion of your current client journey – what's working & what's not – and what you want it to look like in the future. Your specialist will break it down into step-by-step workflows and identify how Dubsado can be utilized to achieve your desired results. This may involve exploring workarounds and providing options for optimizing your processes. Depending on the complexity of your offers, this step may require multiple calls to map out all the workflows. The more similar your offers, the fewer workflows are typically needed. This step usually takes around 1.5 hours.
Step 4: Asset Delivery – Providing Content and Assets
Once the strategy call is completed, you will need to provide your Dubsado Specialist with all the assets necessary for the setup. This may include branding materials, forms, emails, pricing/packages, and scheduler availability. Your specialist will guide you on what specific content is needed for each part of your workflow, including canned emails for different actions in your process. These canned emails will serve as templates that you can customize and edit to fit your voice and the purpose of your communication with clients. Providing all the necessary assets will allow your specialist to work their magic and put everything together for you.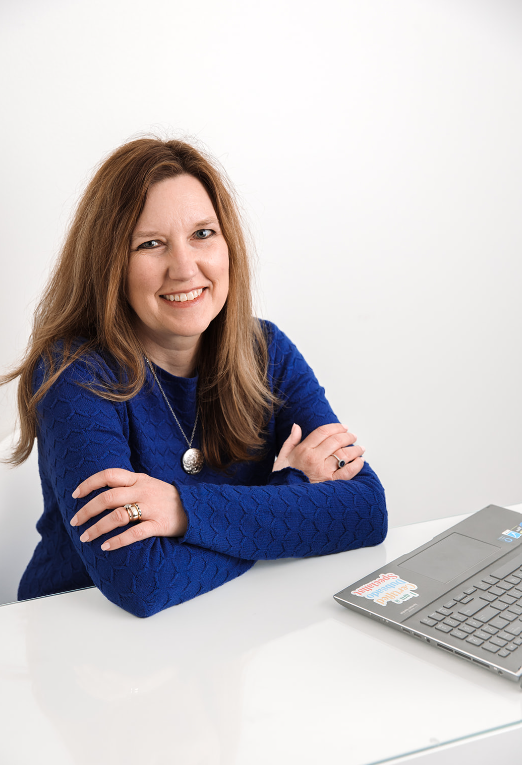 Step 5: Build – Letting Your Specialist Work Their Magic
Once you have provided all the necessary assets, your Dubsado Specialist will start building your workflows and setting up your system. This may involve creating customized forms, setting up email templates, configuring payment processes, and testing the workflows to ensure everything is functioning smoothly. You can sit back and relax while your specialist works their magic to optimize your Dubsado setup.
Tip: If you aren't already familiar with the ins and outs of Dubsado, while your Specialist is working on your set up is a good time to spend some time learning how it works. Dubsado 101 is a free tutorial course available through your Dubsado account that provides a wealth of information in bite size pieces. Even though your specialist will take care of the strategy and all the little details, it is still necessary for you to understand the basic operations of the system so that you can easily navigate it once your set up is complete.
Step 6: Hand-off & Walk-through – Finalizing the Setup
Once the setup is complete, your Dubsado Specialist will provide you with a hand-off and walk-through session. During this session, your specialist will guide you through your new setup, explaining how everything works, and answering any questions you may have. This is an opportunity for you to learn how to use and manage your Dubsado system effectively. This will empower you to take full control of your CMS and make the most of its features to streamline your business processes and enhance your client experience.
Working with a Dubsado specialist is essential to implement this powerful client management system successfully. By following the steps outlined in this blog, including the discovery call, providing necessary information and assets, mapping out workflows, and collaborating with your specialist, you can optimize your Dubsado setup to align with your business goals and enhance your client experience.
Quick Checklist for Working with a Dubsado Specialist:
1. Know Your Client Journey: From Inquiry to Offboarding
2. Gather All Assets Needed: Branding, Forms, Emails, Packages/Pricing, Scheduler & Availability
3. Be Available & Responsive to Questions
4. Learn Dubsado: Utilize Walk-throughs and Tutorials
5. Be Flexible & Understanding: Creative Workarounds may be Needed
With a well-organized and automated system in place, you can streamline your processes, save time and effort, and elevate your client management to a whole new level. So, get ready, collaborate with your Dubsado specialist, and unlock the full potential of this amazing tool to grow and thrive in your business! Don't miss out on the opportunity to leverage Dubsado and work with a specialist to take your business to new heights.
Schedule your discovery call today and get prepared for a game-changing transformation!